Compact and simple in appearance, but powerful and versatile in core, the Anole-X provides glare-free accent lighting, spot lighting, flood lighting, wallwashing in the outdoor lighting area.Unique appearance design, round face without screws; die casting aluminum body coated with double AkzoNobel corrosion-resistance Fluorocarbon spraying enables Anole-X a 10-years weather resistance. Integrated hood, and diverse Light control accessories provide anti-glare effects and ensure accent lighting. Same light head can be c/w optional different brackets or holders, enrich the application to facade lighting, tree lighting and street lighting. Maintenance-Free LED opto-electronics design help to reduce the operating costs.

Precise light distribution by independent lens development, from very narrow 2.6deg to extra wide 60deg, oval flood lens, and wall washing lens available. High-power or COB LED chips and various light control solutions make the Anole-X create impressive lighting effects. IP66 designed makes Anole-X is Ideal for both indoor and outdoor illuminating different kinds of buildings, street light, landscape and objects on accent lighting, architectural lighting, landscape lighting and garden lighting and etc.
Technical Parameters for IP66 LED Projector Spot lights:
Item Number

Light Source

Light Color

Rated Power(W)

B3AXB0310-X

Single Color

2.6°,

3.5°,

6°,12°, 20°,

30°, 45°, 60°

45W

08

B3AXB0305-X

Single Color

2.6°,3.5°, 6°,12°, 20°,

30°, 45°, 60°

08

B3AXB0305

-X




Si

ngle Color




2.6°,3.5°, 6°,12°, 20°,

30°, 45°, 60°

12

W

105

0LM

08




B3AXB

0130-X




1pc×15W or 30W

Osram RGBW

4-in-1




RGBW 4-in-1 Full Color

15

W or 30W

1330LM(30W)

08

B3AXB

0320-X

Single Color

12W

540LM

08
Notes:
1. Colors or CCT (K) available: Very warm white(2200K), Warm White(2700-3000K)/ Neutral White(4000-4500K)/Cool White(6000-6500K)/Red /Blue/ Green/RGB/RGBW and others.
2. DMX512, DALI,0/1-10V dimming or controllable support upon request;
3. Specifications are subjected to change without notice.
Optional Accessories: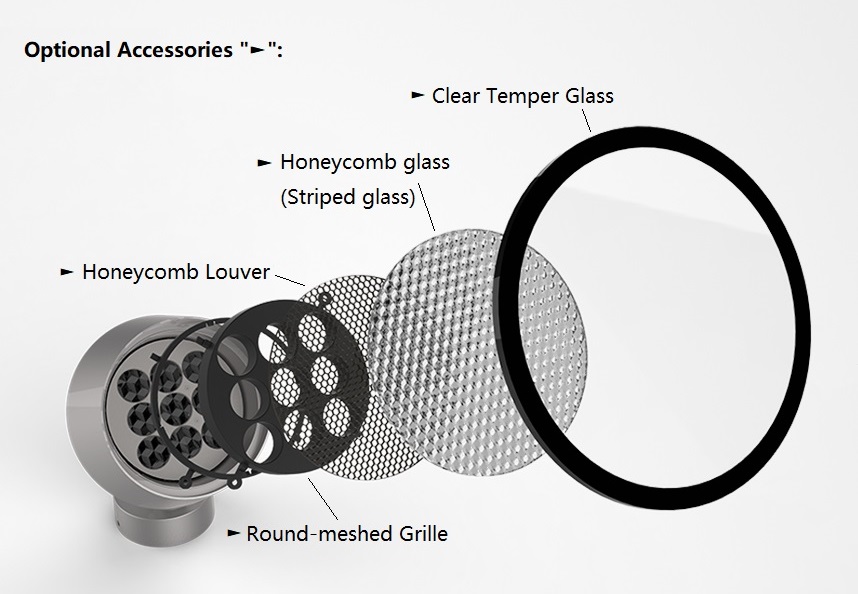 Note:
Standard products are NOT included these accessories: honeycomb louver, reeded glass(also named as stripe glass, or honeycomb glass), round-meshed grille. Please inform us if you need these optional accessories for the product in your order.
Lighting Effect and Demo: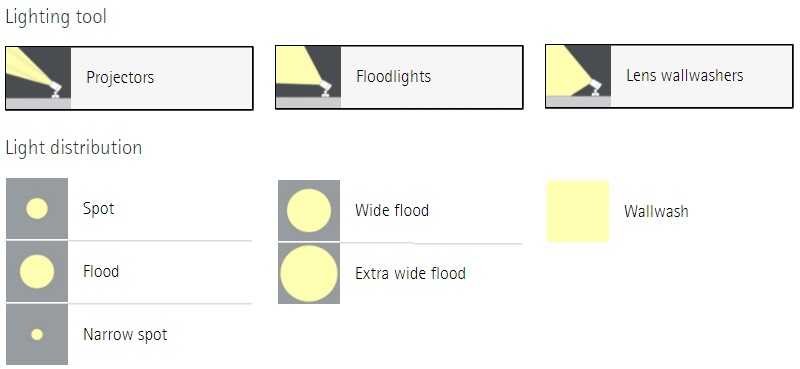 Light Type
Projectors


Very narrow to wide beam, rotationally
symmetrical light distribution for
accent lighting.





Floodlights


Very wide rotationally symmetrical or
axially symmetrical light distribution
for floodlighting.




Lens wall washers


Asymmetrical light distribution for
highly uniform wall washing.







Light Tool






The above is only simple description of lighting effect, For more detail introduction and light effect of narrow spot, flood and wall washing of our Anole-X series products, please go to this link in our website>> IP66 LED Projectors, Floodlights and Wall washers for Accent lighting, Architectural Lighting, Landscape lighting and Garden lighting