316 stainless steel:
Due to contain molybdenum,316 stainless steel has excellent corrosion resistance, atmospheric corrosion resistance and high temperature strength,and can be used under severe conditions; it has excellent work hardening property (non-magnetic).
Scope of application:
Equipment for use in seawater, chemicals, dyes, paper, oxalic acid, fertilizer, etc.; photo, food industry, coastal facilities, ropes, CD rods, bolts, nuts.
316L Stainless Steel:
The difference between 316 and 316L stainless steel is that 316L has a .03 max carbon and is good for welding whereas 316 has a mid range level of carbon. As a low carbon series of 316 steel, it has excellent resistance to intergranular corrosion in addition to the same characteristics as 316 steel.
Scope of application:
Products with special requirements for resistance to grain boundary corrosion.
316 and 316L are austenitic alloys, meaning that these stainless steel products gain corrosion resistance from use of a nonmagnetic solid solution of ferric carbide or carbon in iron in the manufacturing process.In addition to chromium and nickel, these alloys contain molybdenum, which also makes them more corrosion resistant.These alloys are known for their excellent welding properties, joined by both fusion and resistance processes. The 316L low carbon version is preferred in corrosive environments.
316 and 316L stainless steel are molybdenum-containing stainless steels. The molybdenum content of 316L stainless steel is slightly higher than that of 316 stainless steel. Due to the molybdenum in steel, the total performance of this steel is better than that of 310 and 304 stainless steel. Under high temperature conditions, when the concentration of sulfuric acid is lower than 15% and higher than 85%, 316 Stainless steel has a wide range of uses. 316 stainless steel also has good chloride attack properties and is therefore commonly used in marine environments. 316L stainless steel has a maximum carbon content of 0.03 and can be used in applications where annealing is not possible and maximum corrosion resistance is required.
Chemical components
Heat resistance:
316 stainless steel has good oxidation resistance in intermittent use below 1600 °C and continuous use below 1700 °C. In the range of 800-1575 °C, it is preferable not to continuously use 316 stainless steel, but out of this temperature range, when 316 stainless steel is continuously used , the stainless steel has good heat resistance. 316L stainless steel has better carbide precipitation resistance than 316 stainless steel and can be used in the above temperature range.
Heat treatment:
Annealing is carried out at a temperature ranging from 1850 to 2050 °C, followed by rapid annealing and rapid cooling. 316 stainless steel cannot be hardened by heat treatment.
Welding:
316 stainless steel has good welding properties. All standard welding methods can be used for welding. When welding, 316Cb, 316L or 309Cb stainless steel filler rods or welding rods can be used for welding according to the application. For best corrosion resistance, the welded section of 316 stainless steel requires post-weld annealing. If 316L stainless steel is used, post-weld annealing is not required.
For the lamp use underwater, it is required the lamp body has excellent corrosion resistance, so the material of the lamp body for underwater pool lights is required 304 stainless steel at least. In COMI Landscape lighting, our LED underwater pool lights are usually madeof SUS 316 stainless steel or SUS 316L stainless steel. If the underwater light is used in sea water, it is advised that the surface of SUS 316L stainless steel lamp housing titanizing. Or use 317L stainless steel, Even greater corrosion resistance is delivered by 317L, in which molybdenum content increases to 3 to 4% from the 2 to 3% found in 316 and 316L. BUT the cost of 317L stainless steel will be more higher than 316L stainless steel, NOT only because molybdenum content increases to 3 to 4% from the 2 to 3% in 316 and 316L, but also 317L is NOT so common for underwater pool light. 316 or 316 L stainless steel can meet the most of application for underwater light.If the customer don't care so much the cost and want customized made the underwater pool light and use 317L stainless steel, and the order quantity can reach the MOQ, we can also use 317L stainless steel to make.
The below is one of our LED underwter pool lights:
COMI Landscape Lighting IP68 LED pool light is suitable as underwater spotlight for fountains, pools, ponds, water gardens etc. for atmospheric or underwater lighting.
Features and Benefits:
▪ Utilizes 4pcs 2W Osram or 3W RGB 3-in-1 LED as light source.
▪ 24VDC low voltage input
▪ Made of SUS316 stainless steel completely for housing and accessories.
▪ Symmetrical light output.
▪ Overheat sensor inside(Optional).
▪ IP68 waterproof,underwater installation in depth less than 1meter.
▪ Use the silicone with good stickiness and thermal effect for reach the purpose of radiating and prevent moisture.
▪ Standard non-dimmable.(Optional dimmable support with DALI, 1~10V, PWM. )
▪ PVC Mounting sleeve included.
▪ 2 Years warranty.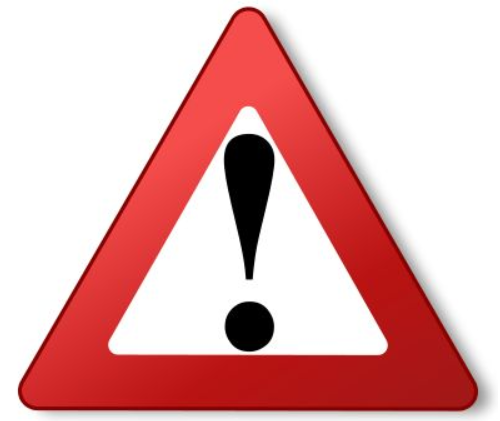 Warning:
▪ Water must be allowed to go inside and outside sleeve freely without leaking from the other side.
▪ This IP68 luminaire made of SUS316 stainless steel,so DO NOT operate the lighting fixture out of water for over 15 minutes (cooling).

Completely Stainless Steel SUS 316 L# Housing and Accessory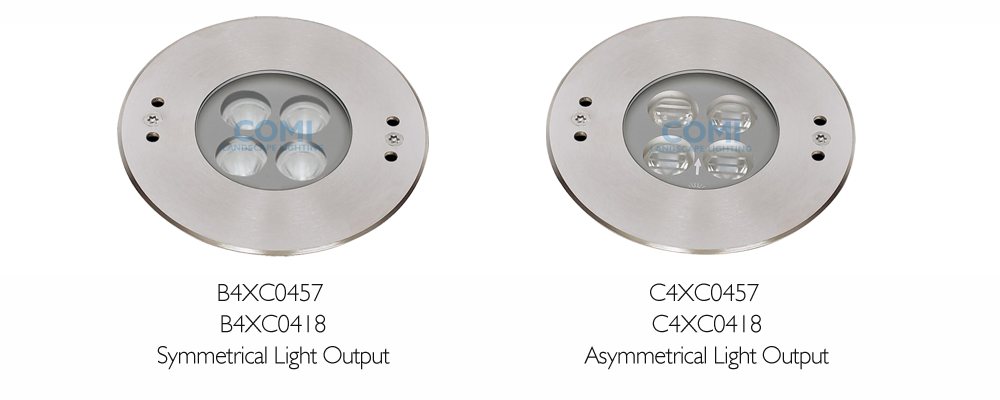 Material Specifications
Front cover & Housing




Molding shaped stainless steel SUS316 L #




Light Window

Step tempered glass.T=8mm




Gasket




EPDM gasket




Cable Gland




IP-68 PG-11 copper with nickel-coated




Lens




Optical lens,efficiency≥85%




PCB

Excellent heat conductivity aluminum.




Coefficient of heat Conductivity≥2.0w/mk




LED Driver




Constant current output




Single color LED=1-circuit output




RGB 3in1 LED=3-circuit output




Power Cable




H05RN-F 21.0mm

2

,L=3.0m(for single color)




H05RN-F 4X0.75mm

2

, L=3.0m(for RGB)




Application Environment




Temperature of water between -20˚C~40˚C,Underwater less than 1 meter depth.




Mounting Sleeve




PVC Mounting Sleeve (Included)




Dimmable Support




(Optional)




Optional dimmable function support with DALI, 0~10V, PWM



For more detail of this product, please click here>> B4XC0457 B4XC0418 Symmetrical 4x2W ( or 3W) IP68 LED Pool Lights